Why is Recycling of Plastic Necessary?
Since the 50's more than 8.3 billion tons of plastic have been produced. Less than 10 percent of this has been recycled. Most of it still exists in some form in nature, where it causes major and increasing harm to our animal life and ecosystems.
The long term goal of Plazzo is to source our production units onto local communities in developing countries struggling with poverty and plastic pollution alike.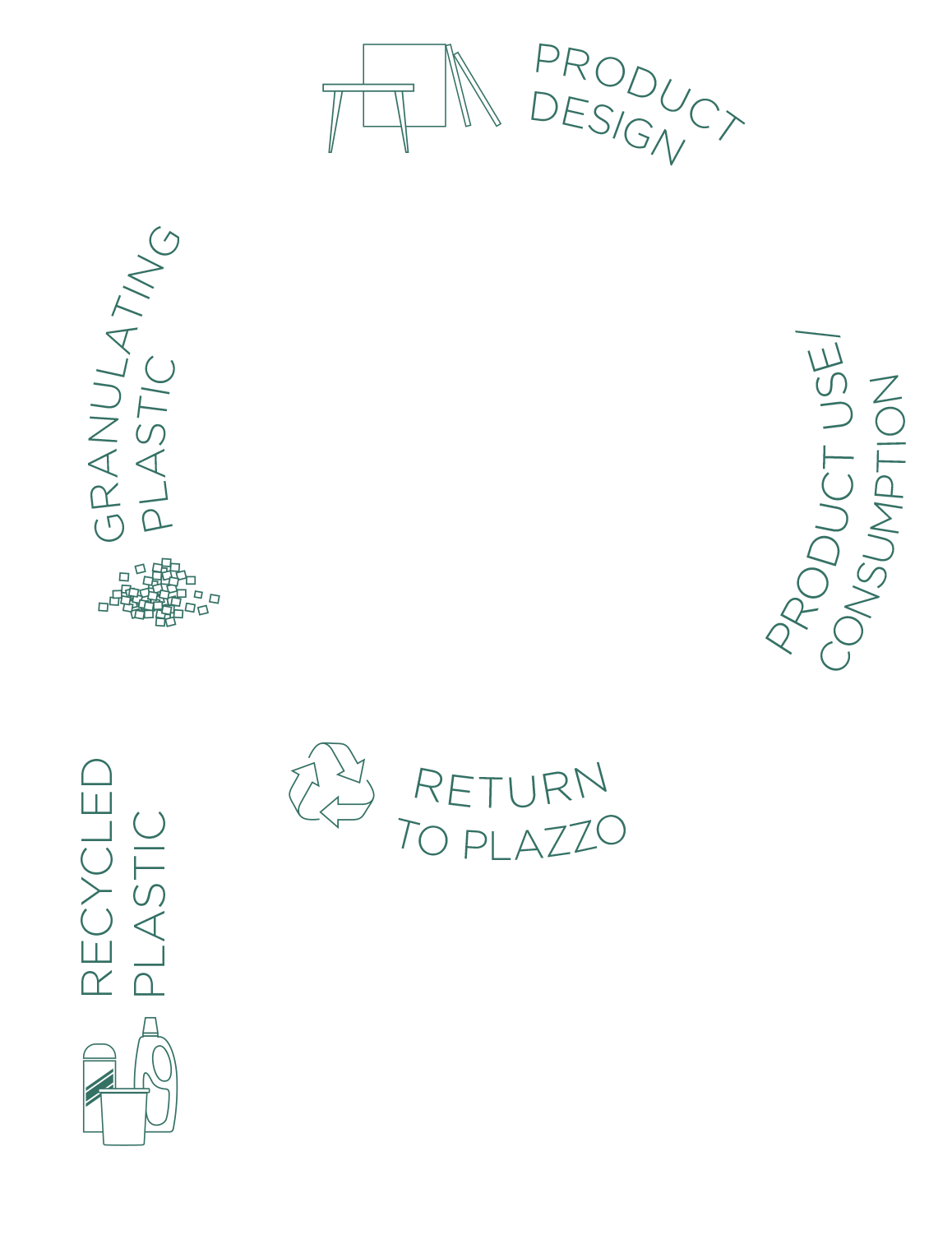 Your plastic Journey starts here
The circular plastic journey starts with discarded consumer items that are granulated
and pressed into panels or furniture. This panel can be returned to Plazzo at will,
reshredded to granulates, and pressed into a new and unique panel again, again and again!
This is circular design at its best.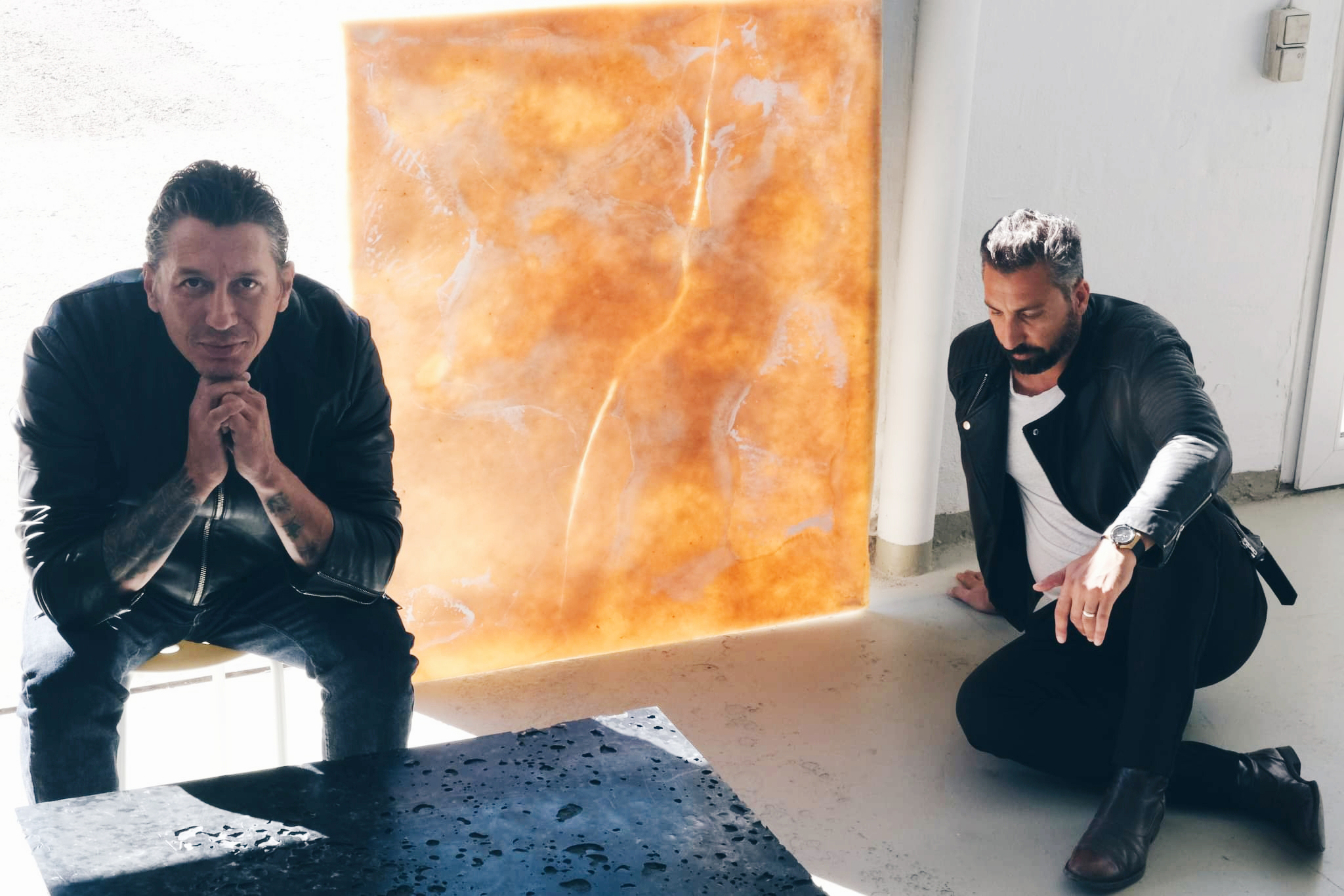 Know The Exact Origin of you Panel When You Purchase
Each panel is entirely crafted by hand and has its own unique identity. We include distinct traces of the plastics' origins in their new life to create a narrative around the materials. This can take shape as images from original yogurt pot lids or text from plastic packaging. The details draw you in, letting you know quietly how those materials came to be. We are proud to recycle, and want the world to see it!
THE BACKGROUND
Co-Founder Charlie Uldahl Christensen has been traveling and working in various developing countries in Africa for several years. He saw the paradox of valuable resources (plastic) laying around in the urban and natural areas, slowly degrading and polluting, meanwhile large parts of the populations remained unemployed and poor. Inspired by the Dutch organization Precious Plastic he pitched the idea of developing small container sized plastic recycling hubs for developing countries to allow them to monetize on their plastic waste thus giving them an incitement to relief the environment.
In may we received our machinery and started proto typing.
JUNE 2021
In June '21 we hired Eric Falcon, to manage the production and develop products and machinery.
We also started following the EU funded GCO (Grøn Cirkulær Omstilling) with Plast Center Danmark, Circular minded, A Better Ocean and Nordic Parts as official partners.
JULY 2021
In July '21 we joined the Green Tech Center Incubator Programme.
In September '21 we are exhibiting on the Tech BBQ innovation expo in Copenhagen.
Cooperations
Plazzo is designed and devoted to work for a local and global sustainable development. If you have ideas for partnerships in regard of product or process development, programmes or other sorts of cooperations with us, feel free to make contact. Together we can do it!