The Problem
Since the 50's more than 8.3 billion tons of plastic have been produced. Less than 10 percent of this has been recycled. Most of it still exists in some form in nature, where it causes major and increasing harm to our animal life and ecosystems.
The Material
It is not difficult to understand why plastic is such a popular material. It is in many ways superior to other materials for a large number of uses, due to its Moldability combined with a relatively light weight, durability and Strength.
What we do
Plazzo is a Danish circular design and production company, striving to change the way single use plastic is perceived and disposed of, by turning refused plastic into new useful products. We reside in Hasselager near Aarhus in Denmark where we've started test-production in May 2021.
Plazzo panels
Plazzo's primary product is solid panels made from recycled plastic granules. We can make panels in dimentions of 1250 x 1250 mm in various thickness.
Our panels can be produced in various colors and sizes fitting the end product they are meant to make or replace.
There's an endless number of possibilities our panels can be used for. Look around in your home or office. How many things are made from panels? Tables, shelves, window sills, lamp shades, tiles, wall decorations, the list continues…
For designers, architects and product manufacturers whom are already using panels in other materials for their designs, this is a great way of giving their customers an additional exclusive and circular option for choice of materials.
Plazzo Interior
Plazzo is also working on a range of finished interior design products, which will be available for purchase in the web-shop eventually.
Traceability
All of Plazzo's panels are made from 100% recycled plastic.
We can tell you the story of each of the granulates in our inventory, and what is has been used for before becoming a Plazzo Panel. A story that YOU yourself become a part of when you make a purchase, and a story that you can be proud to pass on to your customers or users as well.
The green transition is something we do together!
The immediate impact
We are targeting to source plastic waste that would elsewise be disposed of and burned or degraded in nature. Thus avoiding unnecessary loss of resources by prolonging the lifecycle of an oil based product, and saving the environment from the negative impact of microplastics destroying ecosystems on land and in water.
Additionally we are avoiding the negative climate impact of new virgin materials to be produced where our upcycled products can replace them.
The vision
The long term goal of Plazzo is to source our production units onto local communities in developing countries struggling with poverty and plastic pollution alike.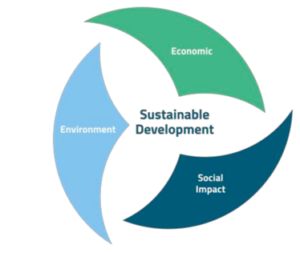 By installing local production units in communities, the underserved community members gets an opportunity to increase their income – not on behalf of the environment, but for the better of it!
Thus solving two problems at once!
"underserved community members gets an opportunity to increase their income – not on behalf of the environment, but for the better of it!"
SDG's
With Co-Founder Charlie being a member of the Sustainable Changemakers network, founder of SDG Thursdays Esbjerg, Vice director of SDG Festival of Ideas in Abuja, Nigeira '19, and public speaker with an Introduction to the SDG's, it is safe to say that Plazzo is born and raised by a true SDG enthusiast.
Plazzo's mission is directly aiming to support each of the following sustainable development goals:

1.1 By 2030, eradicate extreme poverty for all people everywhere, currently measured as people living on less than $1.25 a day
1.2 By 2030, reduce at least by half the proportion of men, women and children of all ages living in poverty in all its dimensions according to national definitions
4 By 2020, achieve the environmentally sound management of chemicals and all wastes throughout their life cycle, in accordance with agreed international frameworks, and significantly reduce their release to air, water and soil in order to minimize their adverse impacts on human health and the environment
5 By 2030, substantially reduce waste generation through prevention, reduction, recycling and reuse
8 By 2030, ensure that people everywhere have the relevant information and awareness for sustainable development and lifestyles in harmony with nature
A Support developing countries to strengthen their scientific and technological capacity to move towards more sustainable patterns of consumption and production
1 By 2025, prevent and significantly reduce marine pollution of all kinds, in particular from land-based activities, including marine debris and nutrient pollution
The background
Co-Founder Charlie Uldahl Christensen has been traveling and working in various developing countries in Africa for several years. He saw the paradox of valuable resources (plastic) laying around in the urban and natural areas, slowly degrading and polluting, meanwhile large parts of the populations remained unemployed and poor. Inspired by the Dutch organization Precious Plastic he pitched the idea of developing small container sized plastic recycling hubs for developing countries to allow them to monetize on their plastic waste thus giving them an incitement to relief the environment.
Co-Founder Ihsan Barut bought in on the idea and together we started Plazzo ApS in April month '21.
In may we received our machinery and started proto typing.
In June '21 we hired Eric Falcon, to manage the production and develop products and machinery.
In June '21 we also started following the EU funded GCO (Grøn Cirkulær Omstilling) with Plast Center Danmark, Circular minded, A Better Ocean and Nordic Parts as official partners.
In July '21 we joined the Green Tech Center Incubator Programme.
In September '21 we are exhibiting on the Tech BBQ innovation expo in Copenhagen.
Cooperations
Plazzo are designed and devoted to work for a local and global sustainable development. If you have ideas for partnerships in regard of product or process development, programmes or other sorts of cooperations with us, feel free to make contact. Together we can do it!