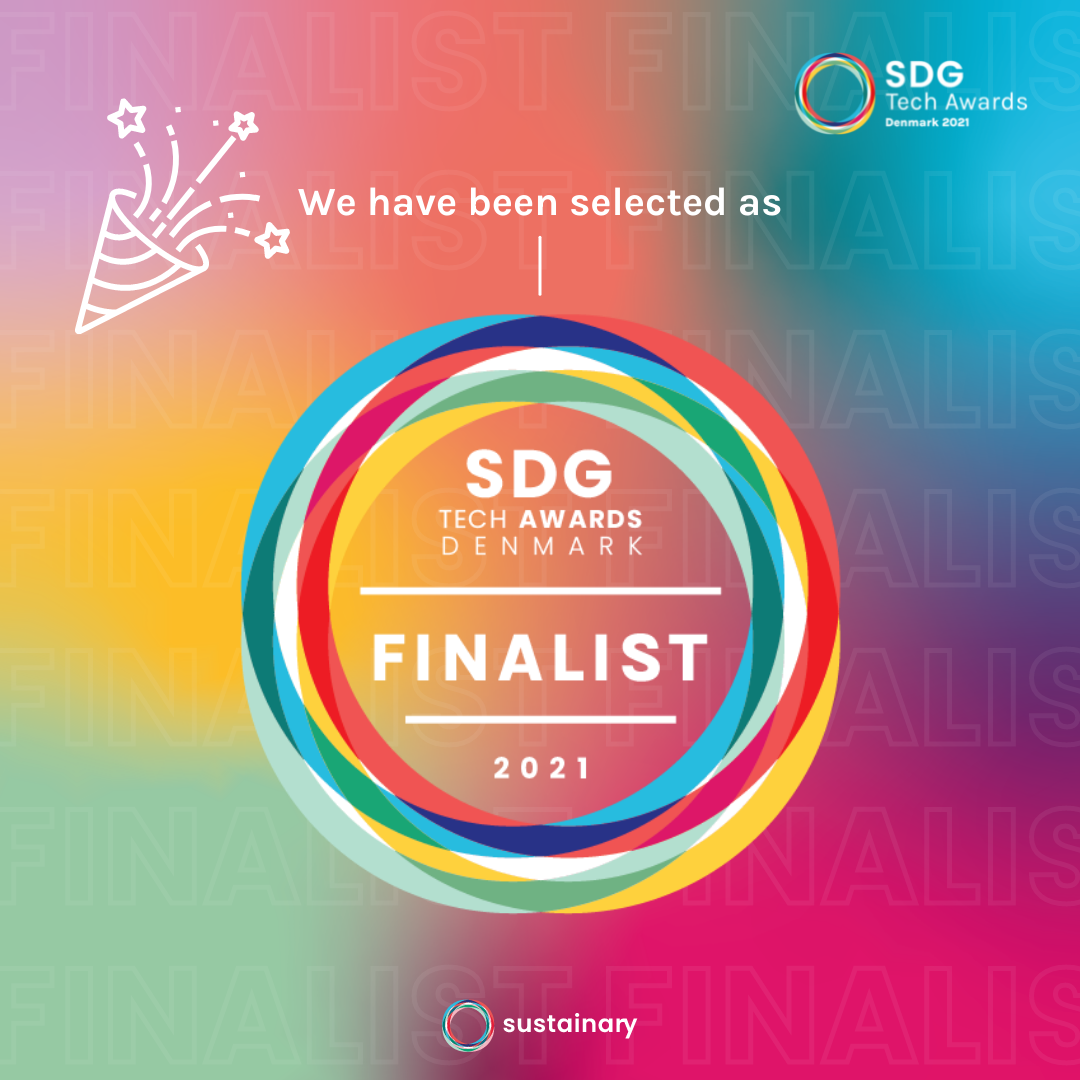 We are proud to announce
that we have been chosen among
4 other sustianable companies as finalist at the SDG Awards!

  
We are so grateful to have been nominated among other talented and important companies. The SDG Awards is the biggest sustainability award in the Nordics. 
Wednesday the 10th of November, we will be attending the Award Show with other sustainable companies who are trying to make a sustainable difference each in their own unique and creative way.
It's a tough category, as our competitors are fierce competition. They all work hard for their mission for sustainability.
The other finalists are:
LastObject
AllMatters
Copenhagen Cartel
RealRelief
The Sustainable Development Goals are at the heart of our business, and we strive to become more and more sustainable every day.